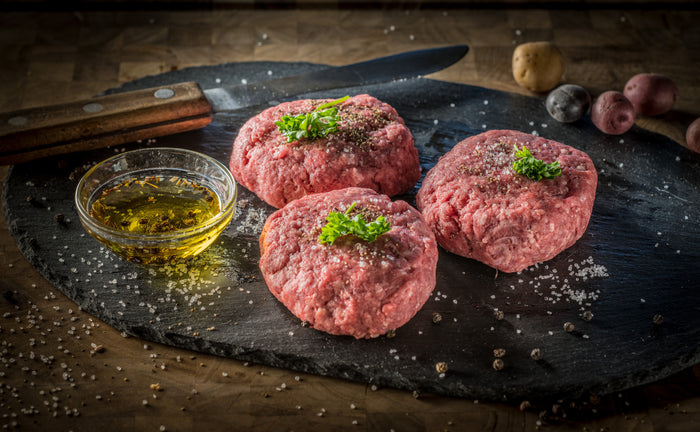 Ground Beef
Every grill master has their own way of creating the perfect burger, and Mountain Primal aims to give them exactly what they need for their latest masterpieces. Ground from our proprietary blend of cuts to ensure a delicious balance of lean meat and fat, this beef will surely be a hit at your next cookout.
Please note that each package of ground beef is 1 lb.  The 5 lb. ground beef comes in a single 5 lb package of 80/20 blend.  The 8 lb. package comes in (8) 1 lb. packages of 80/20 blend.
Our beef is sourced direct from our ranch located in Basalt, CO.