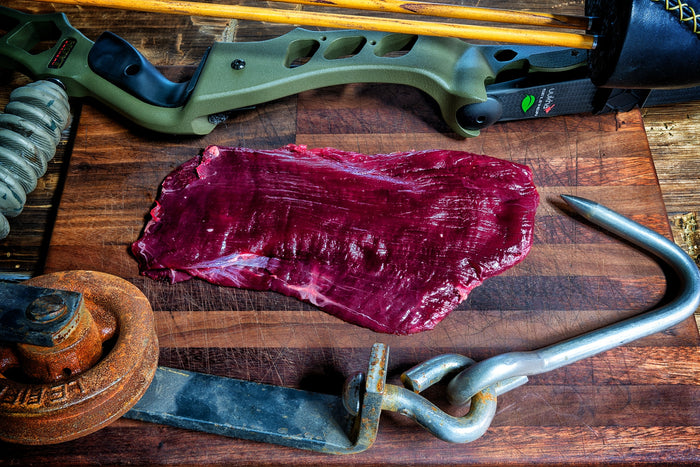 Elk Flank Steak
One of our favorite and go-to beef cuts on the ranch, our new elk flank steak offers up an amazing alternative with stunning flavor, slightly less fat, and even more protein!
Just a quick sear (remember, less fat to render) and these bad boys are ready to go!
Our elk flank steaks are low in fat, high in protein, and bursting with flavor!
100% Grass-fed, antibiotic and hormone free!