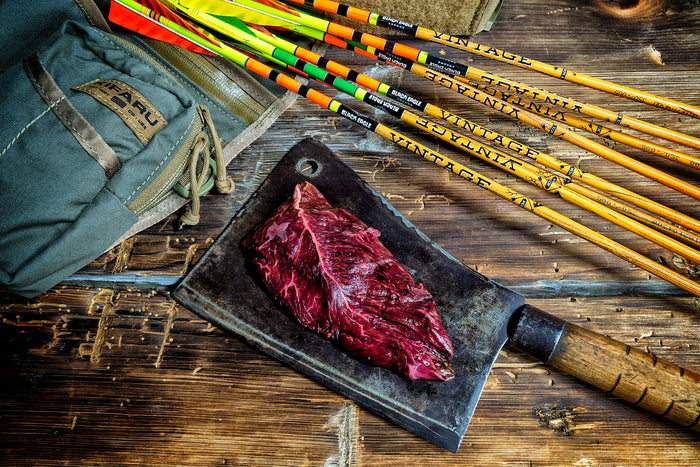 Elk Hanger Steak
Our elk hanger steaks are the perfect cut for those who like to marinade their steak, though this bad boy bursts with flavor, so you may not need it at all!
Hanger Steak is typically marinated before cooking, which, combined with its natural flavor, only enhances for an even juicier and tender steak experience you'll come back for. 
Our elk hanger steaks are low in fat, high in protein, and bursting with flavor!
100% Grass-fed, antibiotic and hormone free!