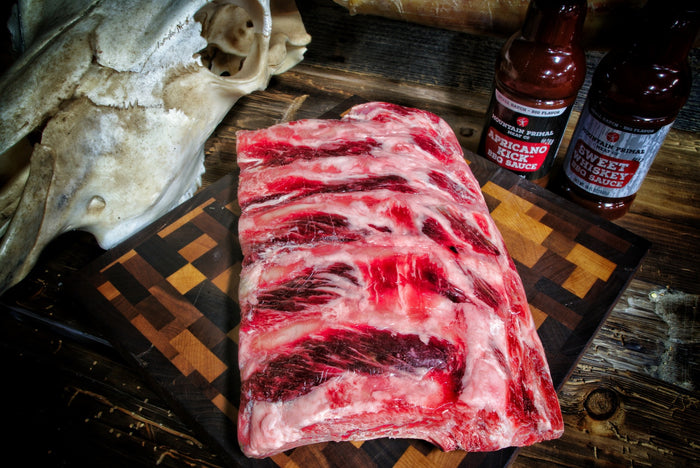 Beef Back Ribs
Well-marbled and bursting with that rich American Highland Beef flavor we all love, our Mountain Primal Beef Back Ribs are ready for your slow-smoker or a proper braise!
Simply salt and pepper or use a favorite beef marinade or dry rub.

Our beef is sourced direct from our ranch located in Basalt, CO.