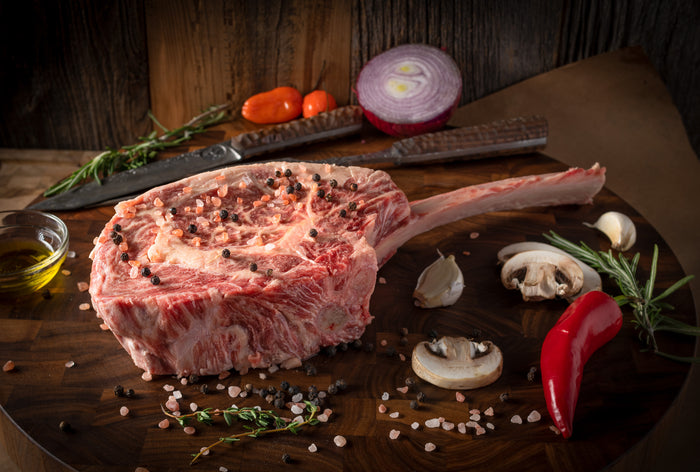 Tomahawk Ribeye
The Mountain Primal Tomahawk Ribeye is truly something to behold. Coming in hefty cuts from 2lb - 4lb.+/-, our Tomahawk is a Bone-In Ribeye with a portion of the bone "Frenched" giving it the classic Tomahawk "handle".
We often get "thank you" emails and "the best steak I've ever had" messages after customers' first try, so please let us know what you think!
Our beef is sourced direct from our ranch in Basalt, CO.