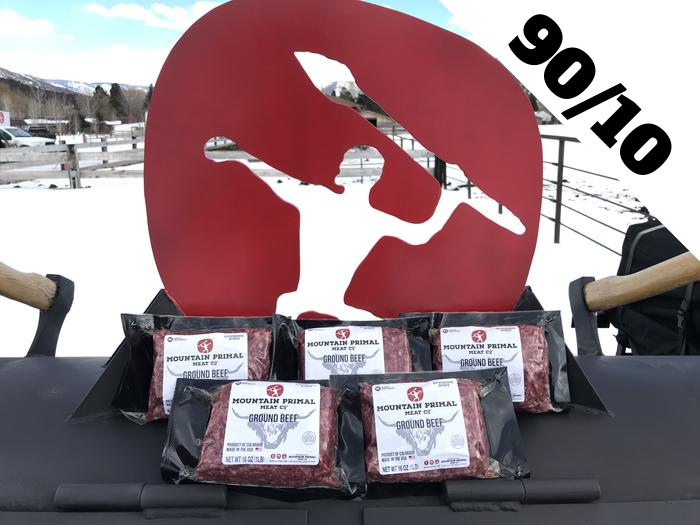 Mountain Primal's 90/10 Ground Beef Stockpile Package
Same unmatched American Highland Beef flavor, just a little on the leaner side!
No freezer should ever be without a ready-to-go supply of ground beef. Keep your freezer stocked at all times with the most versatile meat out there. Mountain Primal has you covered.  We offer a single size of our Ground Beef Stockpile Package to make sure your grill never goes cold.
Our 90/10 ground beef comes in individual 1 lb. packages.