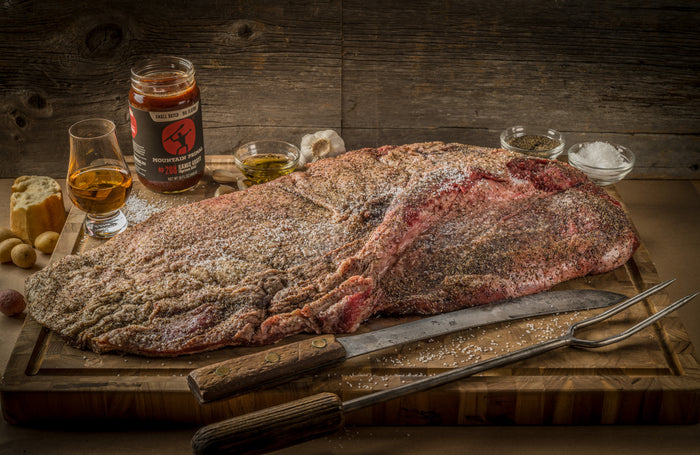 Primal Beef Brisket (Whole)
The Primal Brisket, one of our most sought after products, was formerly reserved for locals and our restaurant partners. We now offer this outstanding cut to the public and in 3 different cuts: whole (untrimmed), the point, and the flat!
Get ready to bend the knee, because our Primal Brisket is the ideal cut for the King of the Smoker.  These generous portions are marbled throughout and produce the juicy, pull-apart meat you and your smoker are famous for.  Whether slathering it in you favorite Mountain Primal BBQ sauce, or seasoning it with our secret blend of spices, it's time to celebrate your place at the top of the food chain!
Our briskets are sent untrimmed for both maximum flavor as well as to allow you to make your own trimming decisions that vary by cooking styles.  
Our beef is sourced direct from our ranch located in Basalt, CO.